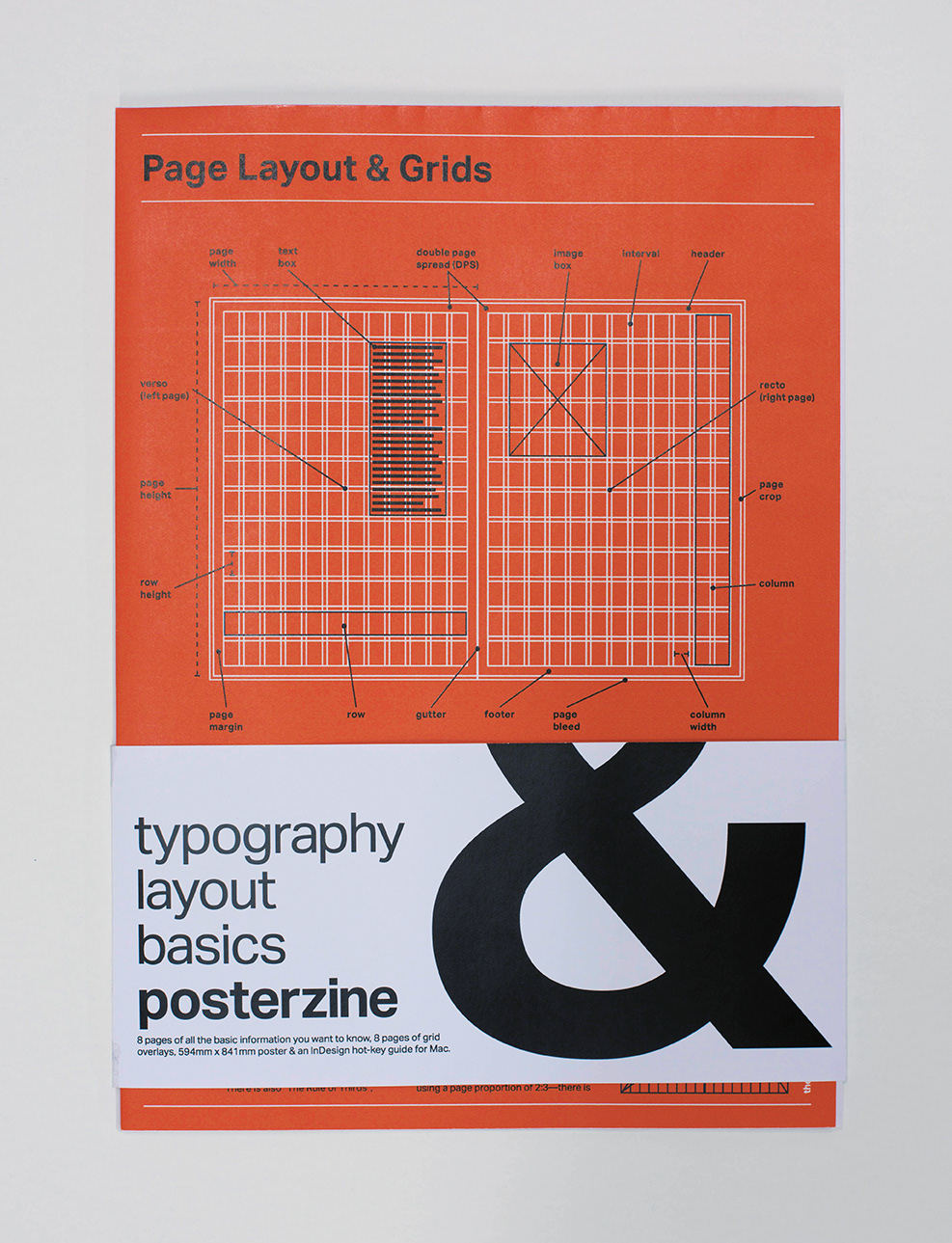 brief / Write and design a 16-page typography and layout manual for first year graphic design students/students from other disciplines wanting to produce better-designed documents.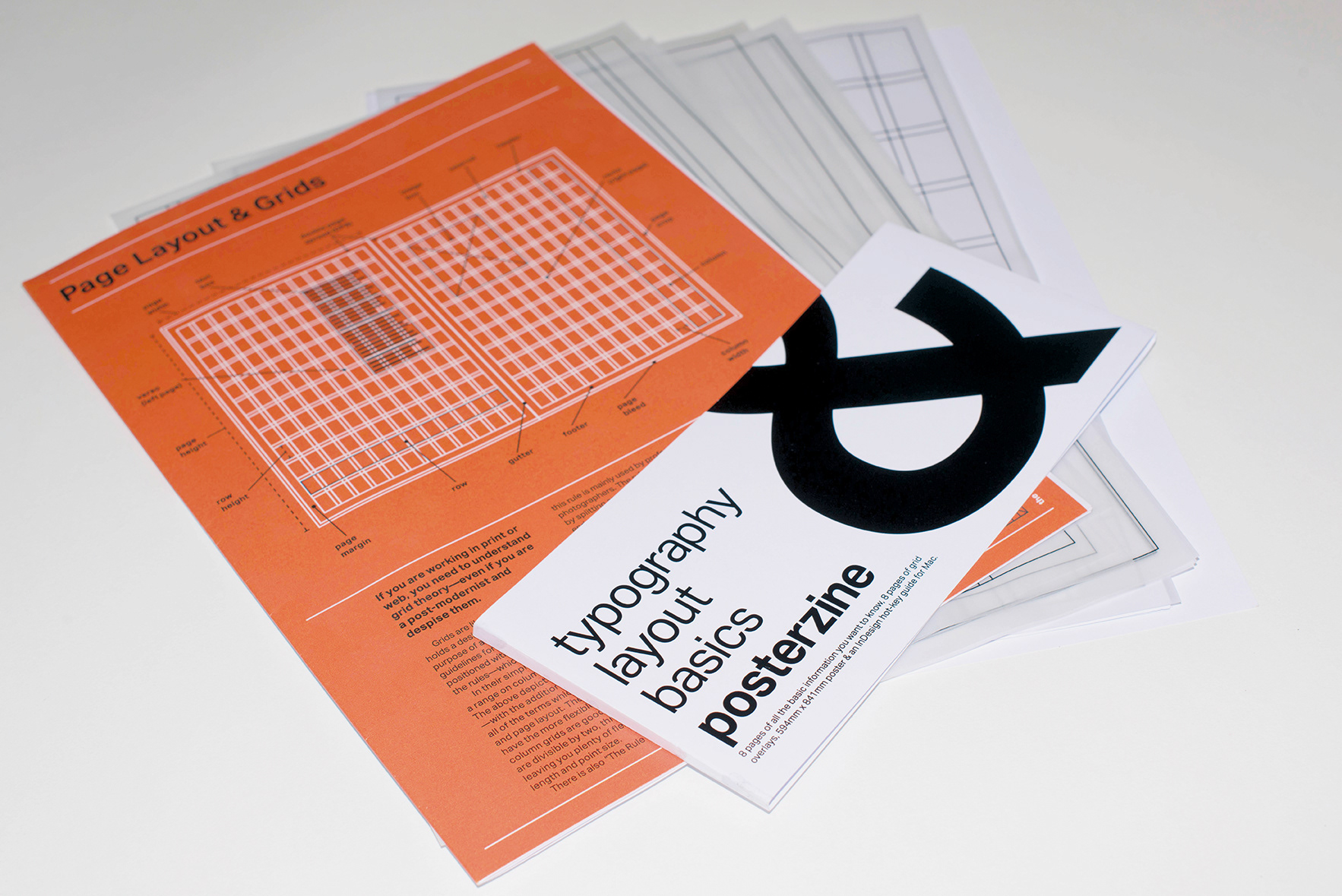 role / Concept, design, copy writing & art direction.
duration / 5 weeks.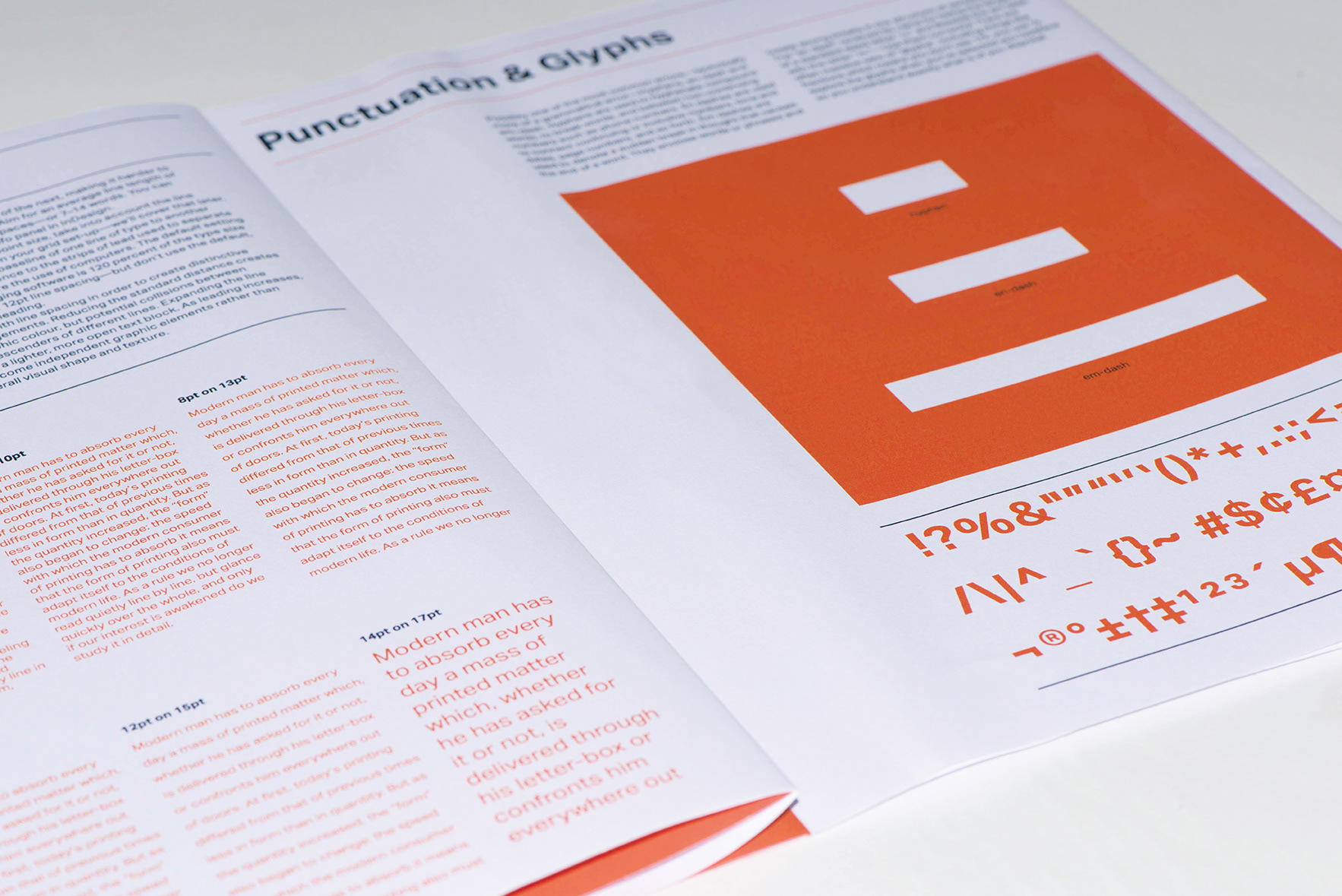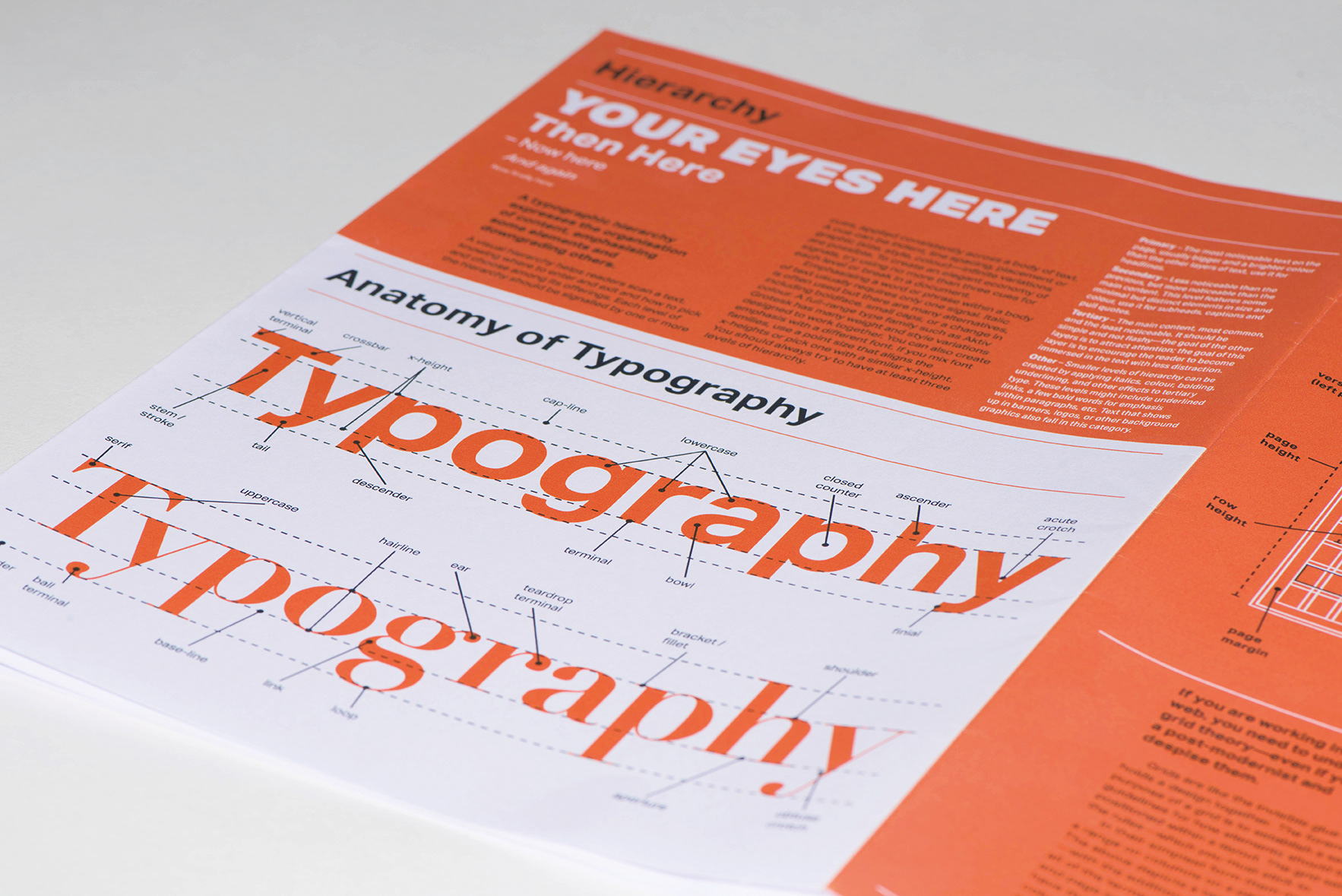 realisation / The outcome was a poster zine, including the basic skills of typography and layouts, a poster, an InDesign hot-key info-graphic and packaging. The purpose of the posterzine—over regular publication—was to create a bespoke collectable. The colours were reduced to three to adopt the modernist style that was so influential in the world of typography, and the style was very much a nod to that of the manuals created in the 1960s.